Dermalogica Launch Phyto Replenish Oil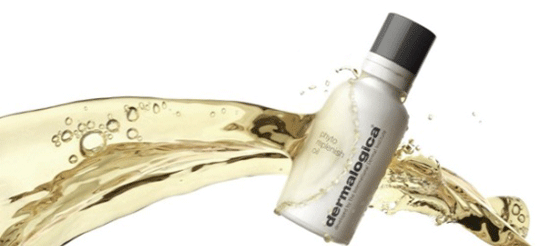 We are excited to announce the arrival of Dermalogica Phyto Replenish Oil, the newest product to the Dermalogica family. This treatment oil hydrates, restores and protects your skin for the ultimate dewy and youthful complexion, leaving it more radiant than ever. Feather light and rapidly absorbed this delicate formula can even be used around the eye area helping to improve fine lines caused by dehydration.
The main purpose of this facial oil is to strengthen your skins barrier lipid layer, the secret to maintaining a youthful glow, however it also deeply hydrates and smoothes skin improving the appearance of fine lines, plus it is rich in antioxidants that work to shield your skin from free radical damage.
Perfect for dry or oily skins, this facial oil is non comedogenic so will not cause any breakouts. Just a few drops used daily will give your skin a boost of much need hydration.
A few drops after cleansing is all you need, although it can be added to any moisturiser or foundation. For optimum results and an instant lift you can perform the Dermalogia Dewy Skin DIY Facial Massage as shown below.
Key ingredients and benefits:
Strengthens- Barrier Lipid Layer
Camellia Japonica Seed Oil - Rich in fatty acids to restore and inhibits inflammatory mediators.
Tamanu Oil - Protects lipids from UV damage and contains 10 different skin regenerating compounds to aid wound healing and new tissue formation.
Hydrates - and smooths lines
Cymbidium (Orchid Flower) Extract - balances the skins NMF (natural moisturising factor) and contains moisturising Polysaccharides
Chia Seed Oil - Reduces TEWL (Trans epidermal water loss) and relives itchiness and dryness.
Hydroxy-Methoxyphenyl Decanone - boosts Hylauronic Acid within the skin
Shields - with antioxidant protection
Sunflower - Rich in Linoleic Acid and vitamin E
Rosemary - Contains Phytochemicals and is an anti-irritant
Rice Bran Extracts - Contains Vitamin B and Vitamin E to brighten and strengthen